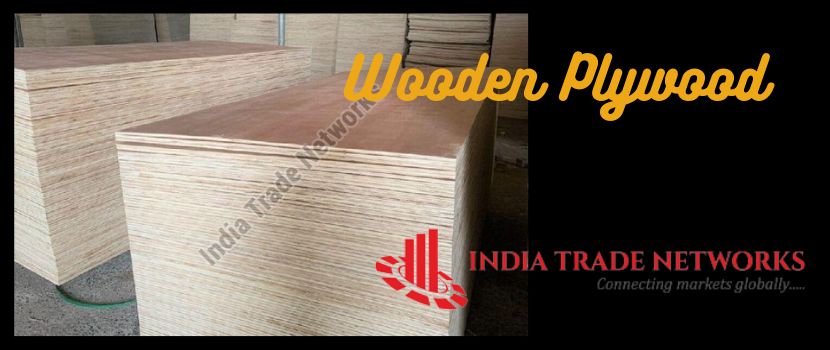 The demand for plywood is growing globally, and wooden plywood exporters play a vital role in meeting this demand. They enable businesses in different countries to access high-quality plywood for various applications. The success of a wooden plywood exporter depends on the ability to source quality products, manage logistics efficiently, and build strong relationships with customers.
Plywood exporters specialize in sourcing high-quality plywood made from different types of wood. By working with an exporter, you can access plywood that meets your specific quality requirements. They often have relationships with multiple manufacturers and suppliers, allowing them to negotiate better pricing for their customers. Your company may be able to save money as a result of this.
Exporting plywood can be a complex process, involving shipping, customs clearance, and documentation. A plywood exporter can handle all of these logistics, ensuring that your plywood is delivered to you on time and in good condition. If you're having trouble choosing a reliable exporter for your company, keep reading.
Steps You Can Follow to Find a Reliable Wooden Plywood Exporter
A plywood exporter is familiar with these regulations and can ensure that your plywood meets all requirements.
Finding reliable wooden plywood exporters online can be a challenging task, but with the right approach and due diligence, it is possible. Here are some steps you can follow to find a reliable wooden plywood exporter online for your business:
● Research: Start by researching potential wooden plywood exporters online. Look for companies with professional websites, positive reviews, and a strong reputation in the market. Check their social media accounts, online forums, and industry directories to get a sense of their credibility and expertise.
● Check certifications and licenses: Make sure the wooden plywood exporter you are considering has the necessary certifications and licenses to operate in the industry. This includes certifications for quality control, environmental standards, and trade regulations.
● Contact suppliers: Once you have identified potential wooden plywood exporters, reach out to them and request a quote. This will allow you to ask questions about their products, pricing, delivery times, and other key details. Pay attention to how quickly they respond and how helpful they are in addressing your queries.
● Check references: Ask the wooden plywood exporter to provide references from other businesses they have worked with. Contact these references and ask about their experience working with the exporter, including the quality of the products, reliability of delivery, and overall customer service.
● Consider their location: The location of the wooden plywood exporter can impact shipping costs and delivery times. Consider the proximity of the exporter to your business and the markets you serve.
● Visit their facilities: If possible, arrange a visit to the wooden plywood exporter's facilities to see their operations firsthand. This will give you a better sense of their capabilities, quality control processes, and overall professionalism.
In conclusion, finding reliable wooden plywood exporters online requires thorough research, due diligence, and careful consideration of various factors. By following these steps, you can identify a reputable exporter that can meet your business needs and deliver high-quality products on time and within budget.