Half Slotted Corrugated Box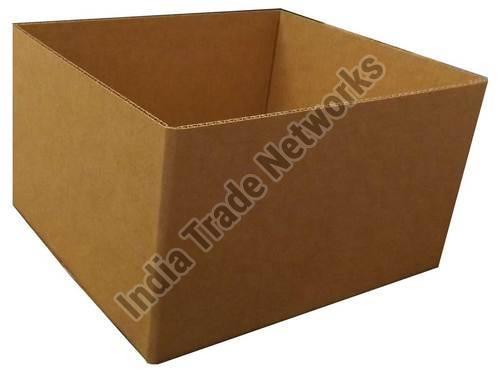 Business Type
Exporter
Type
Half Slotted
Material
Corrugated Paper
Color
Brown
Click to view more
Half Slotted Corrugated Box is a popular product that we supply at India Trade Networks. The company offers a variety of sturdy, dimensionally precise half-slotted corrugated boxes. We provide a selection of Half Slotted Corrugated Boxes that need little upkeep.
Our customised Half Slotted Container has numerous uses for storing and carrying goods and is effective, resilient, and very adaptable. When the box is folded, bottom flaps of equal length meet in the middle, but the top flaps are missing, leaving the top of the box exposed. These can be utilised as storage bins, lidded boxes, or rapid transport throughout production facilities when combined with designed trays.
Looking for "
Half Slotted Corrugated Box

" ?
Feet Container