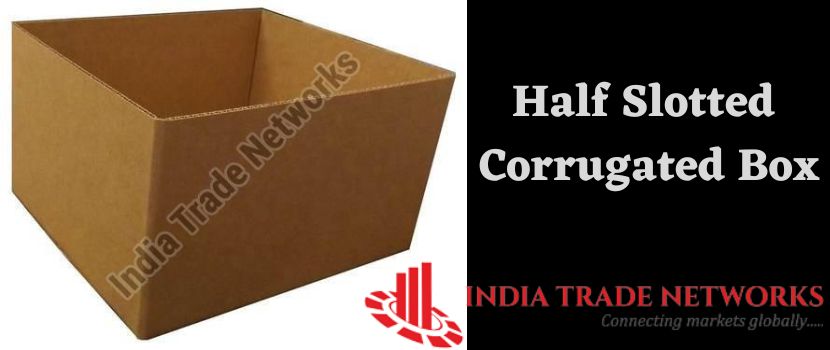 The corrugated box design is a process of matching design factors for corrugated fibreboard boxes with different functional and physical processing. A corrugated box is a unique instrument for packing. The structural design of this box is unique and attractive.
Printed bar codes, graphic design, and labels are the special features of the corrugated box. It helps the users to understand the product quality and product features easily.
Benefits of Using Corrugated Box
The significant benefits of using corrugated boxes are as follows-
1. Protection of goods- corrugated boxes can provide better protection for goods. Single wall boxes can give proper protection to the content. Each wall consists of two layers of linerboard. The outer layers offer some rigidity for better protection of goods.
2. A corrugated box is cost-effective and is made with affordable material. The multi-layered design of the corrugated box can provide proper protection with its lightweight nature and quality.
3. You should choose a corrugated box if you want sustainable and environmentally friendly packaging. A corrugated box is a highly recycled material that does not harm the environment.
4. A corrugated box helps package small and significant products. This type of cardboard has a proper customised design for safe transportation. A corrugated box is helpful for both traditional and commercial purposes.
5. If you want the customised box, you should choose a corrugated box. The corrugated box has unique and attractive printing.
Essential Components of Corrugated Box
The valuable components for making half-slotted corrugated boxes are as follows-
• Flute size determines the thickness of the wall and the strength of your corrugated box.
• Single-wall and double-wall boards are two types of corrugated boxes. Single-face boards can make durable but lightweight corrugated boxes. A single wall is the most common type of board that is useful for shipping. A double wall sheet is helpful to make a medium sheet corrugated box.
• The corrugated board has a unique strength that can withstand any natural disaster.
Applications of Corrugated Box
A half slotted corrugated box is helpful in various industrial applications such as follows-
1. A corrugated box is valid in the food packaging industry. Proper food packaging can ensure food safety and prevent bacterial infections. A corrugated box can keep the foods and vegetables fresh for a long time.
2. A corrugated box is helpful for packaging office equipment. You can pack office equipment in a corrugated box without any risk of getting damaged.
3. A corrugated box helps supply industrial goods.
4. A corrugated box is also helpful in the textile industry. It is available in different sizes and designs, ideal for transporting different kinds of textile products.
5. A corrugated box helps electronic transport products and healthcare equipment. It can protect the product from dirt, dust, and debris.
You can search various online portals to choose the best quality half-slotted corrugated box at an affordable price. It can help you to use this corrugated box in multiple applications.